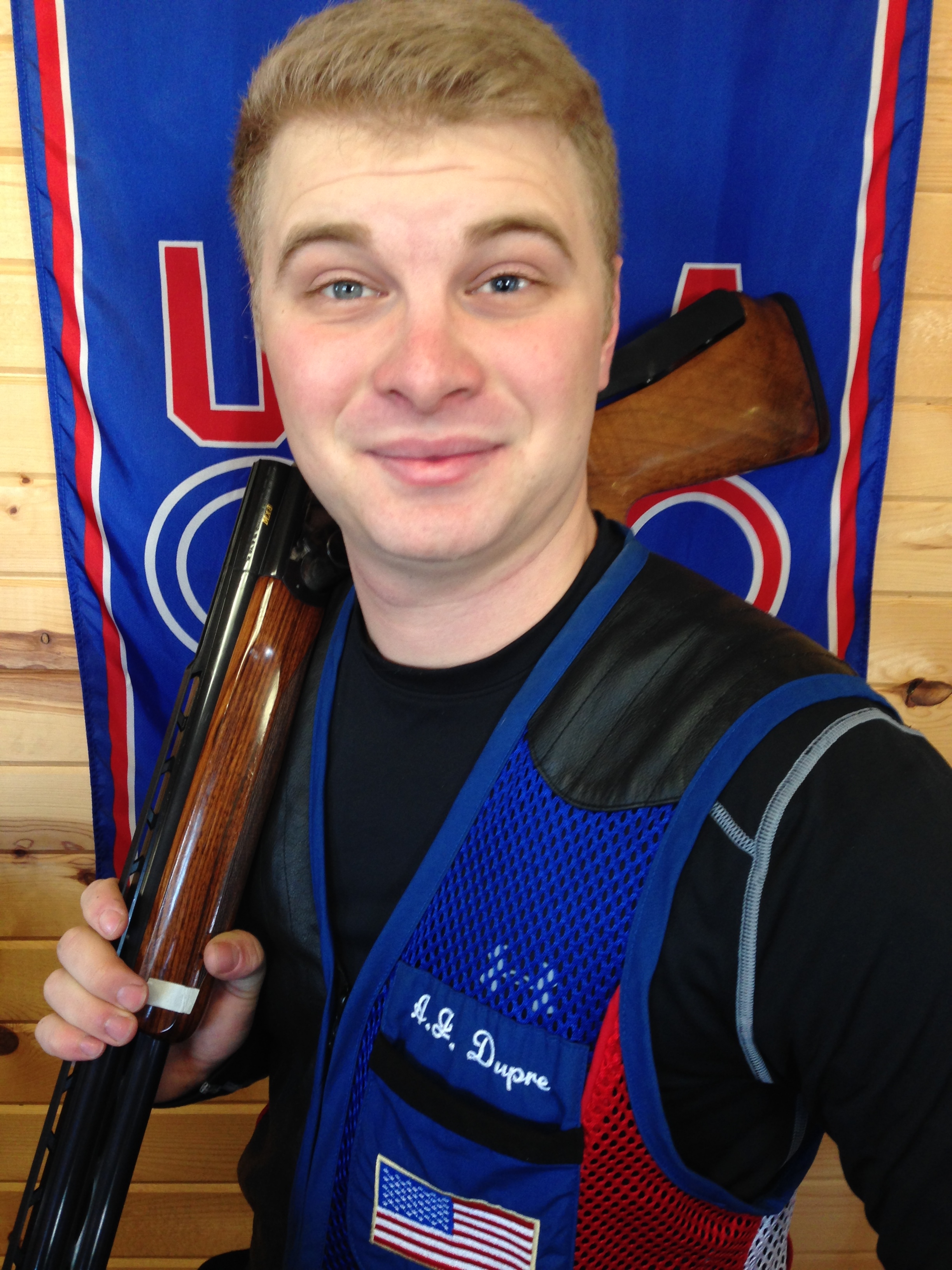 Perhaps no sport demands superior vision and reflexes quite like skeet and trap shooting.  These athletes are required to shoot four inch discs travelling at speeds of more than 70 miles-per-hour.  To add to the challenge, targets are in random order, so their flights can't be anticipated.
"Being able to see targets quickly and clearly is paramount to success in our game," said Alexander "AJ" Dupre.
AJ is considered by many as one of the rising stars in American shooting sports.  At 23, AJ has already experienced international shooting success on some of the biggest stages. Lat year AJ took home top international trap shooting honors at the Perazzi Challenge Cup in Italy, the Perazzi USA Grand Prix, the Eurotarget Grand Prix, as well as winning a Pennsylvania State Championship.
He posted a score at the World Cup in Acapulco, Mexico that qualifies him to participate in the U.S. Olympic Team Trials for a possible spot at the 2016 Olympic Games in Rio De Janeiro, Brazil.
AJ trains at Keystone Shooting Park, a shooting complex dedicated specifically to Olympic shotgun shooting sports.  Most of the athletes who train at Keystone are usually doing so with hopes of competing in the Olympic Games.
"The margin between first and last place is minuscule in this sport," said AJ. "At Keystone, we leave no rock unturned in pursuit of gaining a competitive edge.  More often than not, that edge starts with vision."
AJ takes a couple of approaches to maximize his vision.
"I have been doing eye exercises for the past few years to strengthen and hone my vision.  I have also added a nutritional supplement, EyePromise Vizual Edge PRO, to my regimen which has helped tremendously," he said.
EyePromise Vizual Edge PRO is an NSF Certified for Sport eye vitamin designed to help athletes see better and react faster.  AJ was introduced to EyePromise in December of 2014 by a fellow competitor.
"I see it as an opportunity to gain a competitive edge over shooters who aren't utilizing ocular nutrition.  I also like the fact that it is NSF Certified for Sport," he said.
The NSF Certified for Sport mark ensures that EyePromise Vizual Edge PRO is free of all substances on the World Anti-Doping Agency (WADA) banned substance list, contains exactly what is says it does on the label, and that the facility where it is made is routinely audited to meet sanitation standards.   Olympic, professional, and college athletes are trained to look for the NSF mark on any supplement they take, as it ensures that they won't test positive for a banned substance.
AJ claims, in the past, light sensitivity has required him to wear darker tinted lenses.
"My eyes were always very sensitive to light.  After four weeks of supplementing with EyePromise Vizual Edge PRO, I began to notice that my eyes were much less sensitive, allowing me to utilize lighter lenses. This has been a huge advantage," he said.
AJ has also noticed other benefits as well.
"Since taking EyePromise Vizual Edge PRO, I have been able to see the targets much more clearly with strong contrast between the edge of the target and the background," he added. "I also feel that I am able to locate them much sooner."
AJ's results are consistent with scientific research.  A recent study out of the University of Georgia demonstrated a 14% improvement in visual processing speed, or the speed at which our eyes and brain communicate, after four months of supplementing with EyePromise Vizual Edge PRO.
In a sport like trap shooting, visual processing speed and reaction time are paramount.  If a shooter is able to see and process a target faster, they are able to make a better judgment on the targets flight trajectory. This ultimately helps shooters like AJ make a more precise shot.
"I am thrilled to have discovered something that will help me meet my goal of competing and dominating at the highest level of men's international trap shooting, and ultimately help me win Olympic gold."