As eye care professionals, we see the impact and consequences of poor nutrition upon the health of our patients daily. Conditions such as dry eye, diabetes, AMD, and poor visual performance often have a direct relationship to nutritional status. Unfortunately the typical western diet falls short of providing the proper amount of essential vitamins and nutrients required to maintain overall health and wellness.
Our staff members have observed that most patients are eager to learn how they can improve their nutritional status and eye health. As part of this process, we made the decision many years ago to offer science-based nutritional supplements to our patients in the practice. After conducting considerable due diligence, we chose to offer EyePromise brands from ZeaVision to our patients. This has been a very good decision. There are many benefits to incorporating nutritional supplements into your practice.
We find that most patients are unsure which eye supplement formulations are best for them. As you know, big box store retail shelves are stocked with a vast and confusing array of eye supplements. Most patients aren't equipped to properly evaluate formulations, ingredient quantities, or product quality. Patients value their eye care professional's nutritional advice and rely upon us for guidance. In fact, a recent survey of 5,600 consumers by the Natural Marketing Institute found that a doctor recommendation is the number one reason for initiating a supplementation regiment.
We've also found that most patients value the convenience of buying a recommended eye supplement from their doctor. Our practice sells EyePromise brands in office and via our practice website, providing clinical and financial benefits for the patient and practice.
We considered numerous criteria when selecting a nutritional supplement partner.
Are their formulations science-based? Did the company provide peer reviewed scientific studies supporting each formulation?

Have the brands been thoroughly vetted and endorsed by ocular nutrition experts in the optometric community?
Is the company a member of the Ocular Nutrition Society?
How long has the company been in business?
Does the company provide immediate access to technical support for staff members or patients?
Do the products contain high-quality natural ingredients?
Is the product line comprehensive enough to meet the ocular nutrition needs related to AMD, Dry Eye, Diabetes Vision Support, Sports Vision and Visual Performance? (One stop shop)
Does the company provide staff training and patient education tools?
Does the company stand behind its products with an unconditional money-back guarantee?
Does the company provide free marketing tools for the optometric practice? On-line resources?
Does the company sell their products in big box stores, etc.? (We don't want to compete with these outlets.)
Does the company's pricing structure allow us to make a reasonable margin?
We found that ZeaVision provides all of the aforementioned, making our decision to incorporate EyePromise brands into our practice an easy one.
In addition, ZeaVision offers a turn-key program referred to as "the QuantifEye® Program." This program allows the practice to identify patients with sub-optimal macular pigment, a well-documented risk factor for AMD, and address this risk through ongoing supplementation and measurement. We've found ZeaVision's QuantifEye macular pigment measurement instrument to be accurate, reliable, and a nice revenue driver for the practice. We offer the testing as an optional screening along with retinal photography. This program aligns with and supports the medical model, providing a nice differentiator vs. other practices.
An ocular nutrition practice component will support a significant number of your patients. Consider the numbers;
More than 40 million Americans suffer from dry eye on a daily basis.
More than 11 million American have been diagnosed with early, intermediate, or advanced AMD.
More than 29.1 million Americans have diabetes and risk of retinopathy.
Many complain of difficulty driving at night due to glare, bright light sensitivity, have poor contrast sensitivity, etc.
Many want a visual advantage when competing on the tennis court, golf, baseball, softball, participating in shooting sports, etc.
As the baby boomer population ages, many more of your patients will become aware of, concerned about, and impacted by the aforementioned conditions and expect their eye care professional to be well versed in ocular nutrition options and alternatives. Other patients, not necessarily in the boomer category, will also benefit from improved visual performance via ocular nutrition as cited in items 4 and 5 above.
With so many news stories, headlines, and clinical advances in the understanding of ocular nutrition, you can expect patients to ask questions related to ocular nutrition. Find a good ocular nutrition corporate partner and embrace the opportunity to provide nutritional care in your practice. The clinical and financial advantages are well documented. Most importantly, your patients and practice will benefit when you incorporate supplements in your practice.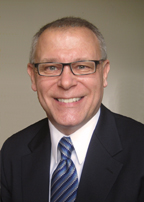 Neil B. Gailmard, OD, MBA, FAAO is a leading practice management consultant and renowed speaker on teaching the business of optometry to independant optometry practices in the United States. He is also the co-Founder and President of Prima Eye Group.
Recorded webinars of internationally recognized eye care experts are at your fingertips and the valuable information they share is just a click away: