Age-related macular degeneration (AMD) is the leading cause of blindness in elderly Caucasians affecting millions of Americans and threatening their quality of life. Prevalence rates are expected to reach epic proportions in the U.S. as baby boomers reach beyond middle age.
Clearly, optometrists are best positioned to impact public awareness and change the course of this complex set of conditions, affecting the retina-RPE-Bruch's membrane-choroid complex-despite lack of cure. We interface with two-thirds of the population in North America and have the privilege of caring for patients throughout their life. Retrospective and prospective studies strongly confirm that a lifetime of attention to prevention can change the course of the disease even in patients of high genetic risk.
A healthy diet rich in carotenoids, omega-3 fatty acids and a paucity of other micro and macronutrients has been shown to reduce the incidence of AMD as was as impact all stages of AMD. Similarly, non-smokers and individuals of normal weight and macular pigment density are less likely to develop AMD. Moreover, the research is clear that specific nutraceutical treatment can change the course of this malady once identified. There are no broad clinical trials to support the creation of population based nutraceutical recommendations or screening tests but guidelines or the lack thereof should never impede the creation of individualized prevention strategies chair side. So, what should optometrists do?
We can identify patients at risk, help them deploy a lifetime prevention strategy and treat with nutraceuticals-when appropriate- one patient at a time. Advanced age, light irides color, smoking, obesity, poor diet, cardiovascular disease, a family history of AMD, ultra-violet light exposure, certain genetic profiles and low macular pigment density are all associated with AMD. In terms of patient care, taking a thorough medical and lifestyle history and measuring macular pigment optical density (MPOD) are two quick easy things you can do in the course of your clinical examination that might change the course and quality of a patient's life. Measuring MPOD is easy and in my office it is a tangible starting point for sharing advice about eye health. Low MPOD may be suggestive or poor diet, AMD risk, and possibly other conditions such as diabetes.
Patients at risk for AMD should be strongly encouraged to increase dietary source carotenoids-the pigments that protect the macular from a variety of pathological processes that can lead to damage of the retina (macula). Strongly hued fruits and vegetables or supplemental dietary source carotenoids containing lutein and zeaxanthin should be prescribed until MPOD reaches normal levels. Smoking cessation, weight loss, UV protection and a heart healthy lifestyle should be strongly encouraged. You should be clear that poor lifestyle choices can cause vision loss. Patients with AMD should be similarly advised and prescribed an AREDS formula that matches both their overall risk to include their genetic risk. Also, you should choose nutraceutical (internal antioxidant protection) and UV protecting lenses (external antioxidant protection) wisely. Only prescribe products you have researched on behalf of your patients. Educate yourself, strengthen your retina expertise, and develop a partnership with a nutraceutical company that shares your practice philosophy and helps you help your patients.
Remember, the gestalt that determines individual risk will continue to evolve in the research but that does not preclude our obligation to do what we can to protect our patients now, even if retinal findings are absent and expert opinion divergent. You should not wane hesitation in giving your patients sound health advice. The eye doctor's message is powerful. We are privileged purveyors of good health advice in the context of sa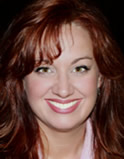 ving vision-our most valued human function. The antithesis is surely a failure to uphold the optometric oath, which in part says, "I WILL advise my patients fully and honestly of all which may serve to restore, maintain or enhance their vision and general health."
Dr. Hitchmoth is a nationally recognized doctor of optometry, a clinical professor of optometry and is Chief of Optometry for a large hospital-based teaching program with the Department of Veterans Affairs. Her area of clinical and research expertise is neuro-retinal eye disease and ophthalmic biomarkers. She is the C.E.O. and founder of New England Telehealth. She has been seeing patients in the Upper Valley for over 17 years.
To learn more about this topic along with others relating to nutrition, visual performance, AMD, and other age-related eye diseases, view our library of information.